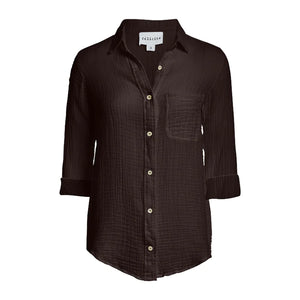 You can't go wrong with our classic Boyfriend Top, a timeless piece in every wardrobe. This single-pocket button down hangs slightly lower in the back for a relaxed look you'll love.
Fits slightly oversized.
Made in the USA.
Please note that the pic may look like it's 3/4 sleeve The shirt has a full length sleeve. It's cuffed in the picture!