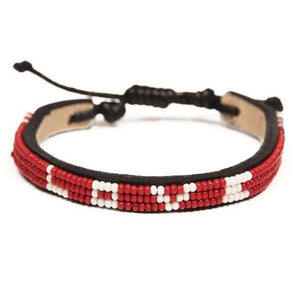 Be a part of the greatest love story ever told.
The original LOVE bracelet created a social movement around the world, connecting the maker and wearer in a common bond of love. Every purchase creates a sustainable livelihood for thousands of Maasai women and their families.
Wear or gift a LOVE bracelet as a reminder to love and that you are loved.
Handmade with LOVE by female artisans in Kenya
Waterproof
Customize the length (from 6"-10") with an easy pull-tie closure
Giftable packaging includes protective cloth pouch, gift tag, and sticker
As seen in Shark Tank, Oprah Magazine, Glamour, Good Morning America, Today Show, NBC Bay Area, Elle, InStyle, Refinery29, Univision, and The View.